Guests, Welcome to Fountain Pen Classifieds
Can't See Photos? Register Now For FREE Buying, Selling & Trading and Complete Access!

This website is the only pen enthusiast site devoted exclusively to buying, selling, and trading writing instruments and accessories.

And it's completely FREE to use. No fees whatsoever!

To get started, please register for your free membership. Only members can:

--Post buy/sell/trade listings or reply to postings
--Create a custom profile
--Contact other members by personal message (PM) or email
--Subscribe to categories, forums, and topics (so you can watch for new items being posted, etc.)
--View photos in posts

We're working hard to become the #1 website for writing instrument commerce.

Take a moment and join now!

Like Us on Facebook, Follow Us on Twitter!

WTB: Early Fountain Pen Hospital & Joon Catalogs
Started by
Carmen Rivera
,
Mar 12 2015 01:42 PM
Posted 12 March 2015 - 01:42 PM
I am interested in early Fountain Pen Hospital & Joon Catalogs.

Contact at carmen@carmenriverapens.com

Carmen
http://carmenriverapens.com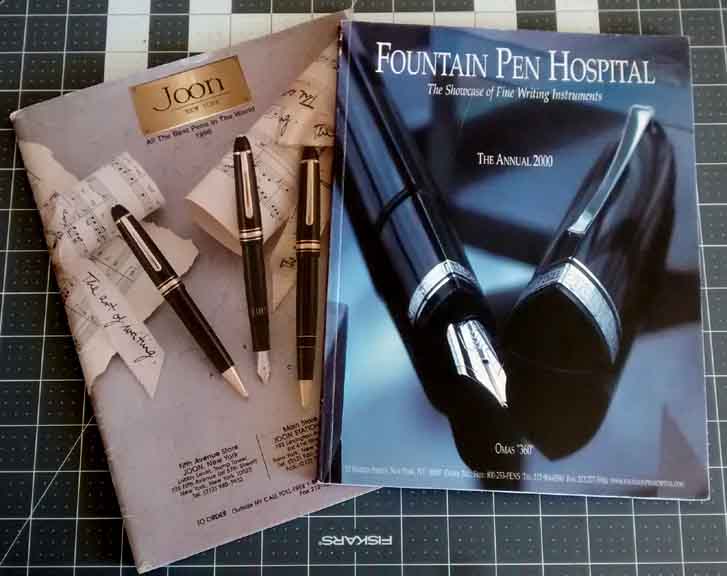 Major Web site update. Over 100 newly-listed pens. Check out the New Arrivals.





Carmen Rivera Pens | Pilot Vanishing Point/Capless History Page
---
---
0 user(s) are reading this topic
0 members, 0 guests, 0 anonymous users